Our craft
Specialized in all areas of tailored glass work since 1982, Grav'Or is a French company best known for its expertise in producing glass pieces and mirrors for all fittings – interior & exterior design. For over 10 years, Grav'Or has been reinventing glass globally, transforming boutiques, luxury hotels, private residences, workspaces and many others into unique properties, all with help of international designers.
We approach every project as a new challenge. Our fleet of equipment allows us to combine industrial production and design with handmade craftsmanship.
Whether it is a unique creation or a large scale project, we work hand in hand with clients to ensure their vision comes to life.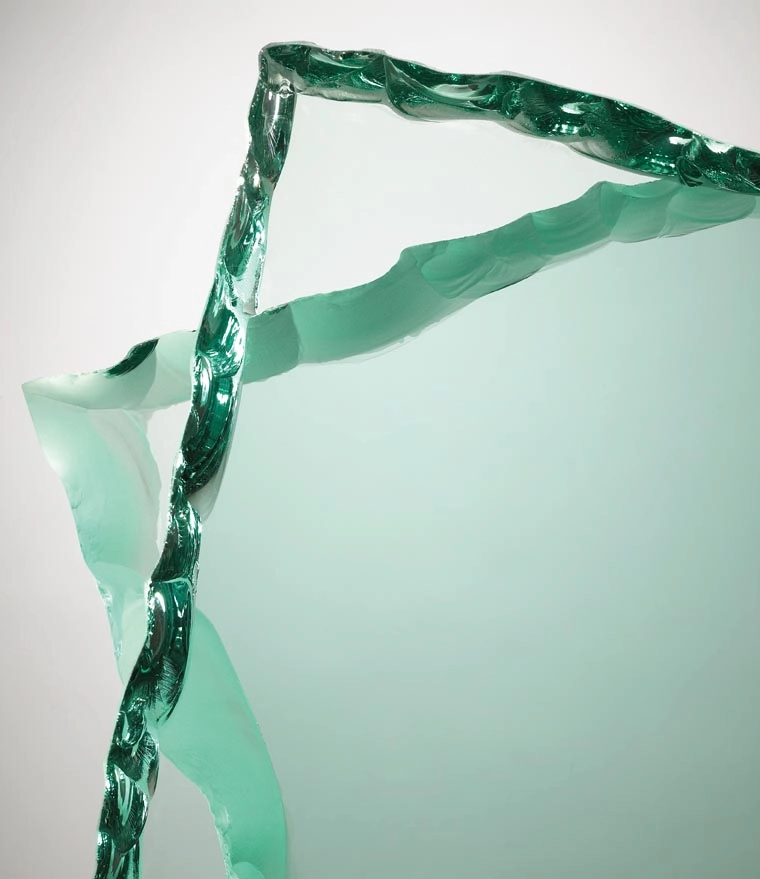 Our goal is to show the elegance of the glass with its infinity of transformations.
We want to support you in your projects and provide you with authentic and unique products. Because our know-how is based on arts and crafts, our rigour and our desire to innovate are our priority. Since 1982, Grav'Or has continued to develop and expand its areas of distribution. The field of layout is also getting stronger. We propose quality products that are matching your expectations. Our different know-how allow us to propose partitions and wall coverings with a real added value and a diversity of creative possibilities. Our aim is to demonstrate that the glass is a noble material with infinite and unique transformations.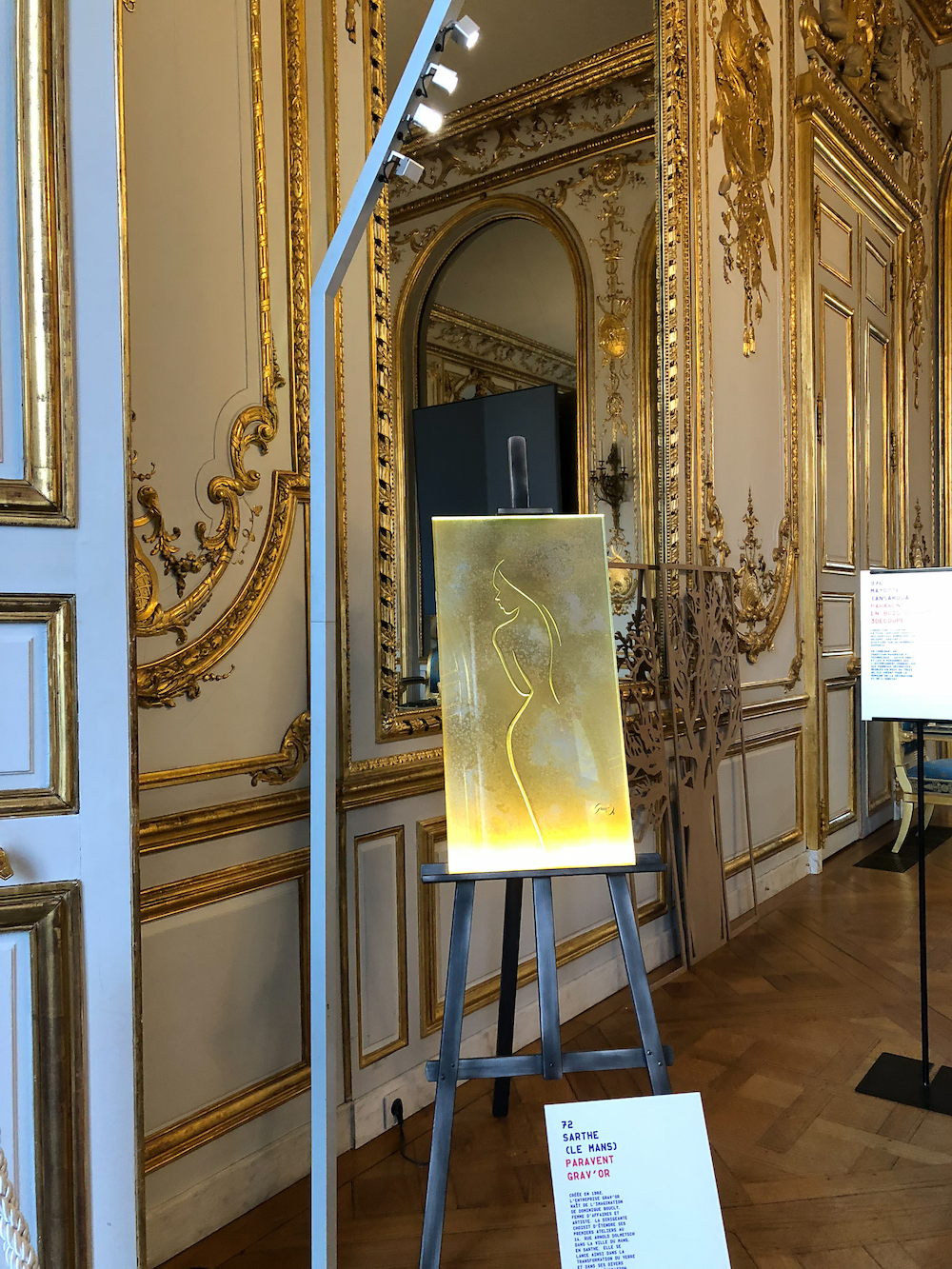 A recognised know-how
Thanks to our various innovations, our know-how is now recognised and rewarded in many fields. In January 2020, Grav'Or was selected for the event "Made in France" at the Palais de l'Élysée to present its know-how in Eglocolor finish.
We are also certified for the 2021 "Pays de la Loire excellence in craftsmanship" and the "Sarthoise de Talent 2018" awards for Isabelle Ratiskol, CEO of Grav'Or, in the "Audacity category".
Each year, Grav'Or participates to well-known exhibitions in France such as "Maison&Objet", "Révélations", "salon du Patrimoine culturel français", "Architect@Work" and other events abroad as "Hostys", "Art de Vivre à la française" and "French Design Days".
Contact
14, Arnold Dolmetsch Street
72000 Le Mans, FRANCE
gravor@gravor.com